Messi Makes New History
Barcelona striker

Lionel

Messi

,

does not want to

forget

the people

who contributed to

his achievement

.

He also

thanked them

for the success

or

win the Ballon

d'Or

World Player

2011.

Messi

wants to share

that title

to his companion

,

Xavi

Hernandez

,

who

he

beat

.

In fact

,

if it

could

,

he

wanted to "

split

"

,

and half

for

Xavi

.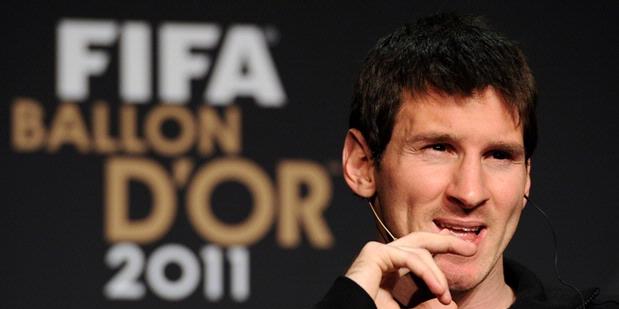 Apart from Messi, Xavi becomes nominee winning the title.Another nominee is the Real Madrid striker, Cristiano Ronaldo.
"I feel very honored this title. I want to share with everyone whohelped me, especially my friends in the team and coaches," said Messi after receiving the FIFA Gala award in Zurich, Switzerland, Monday (1/9/2012 ) .
"It's very special. Especially, I want to split it for my partner, Xavi,"Messi said with sparkling eyes.
Messi won this title for the third time in a row. Award FIFA World Player now named Ballon d'Or. Previously, the Ballon d'Or is anaward given to the magazine France Football European Footballer. However, since 2010, the award be merged into one with the name of the Ballon d'Or.
Lionel Messi not only won the FIFA World Player 2011 (Ballond'Or). However, he also make ​​history as the only player to have achieved three times in a row. Since the title was given to the FIFA soccer players around theworld, there are two other players who won the title three times.They are Zinedine Zidane (France) and Ronaldo (Brazil). However,they grabbed it instead in a row, while Messi grabbed in a row.
In addition, Messi also became the first player to win the Ballond'Or as the title of World Player. Previously, the Ballon d'Or is thetitle for the European Player. However, since 2010, the title wasmerged with FIFA's best player award. Two title compound was also achieved Messi.
"Reaching this title three times in a row is a great honor," said Messi.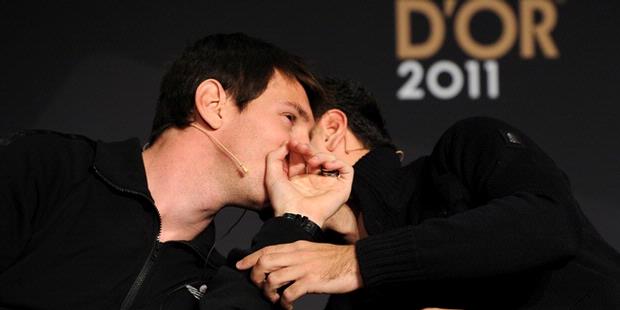 List of winners of World Best Player
1991 - Lothar Matthaeus (Jerman)
1992 - Marco Van Basten (Belanda)
1993 - Roberto Baggio (Italia)
1994 - Romario (Brasil)
1995 - George Weah (Liberia)
1996 - Ronaldo (Brasil)
1997 - Ronaldo (Brasil)
1998 - Zinedine Zidane (Perancis)
1999 - Rivaldo (Brasil)
2000 - Zinedine Zidane (Perancis)
2001 - Luis Figo (Portugal)
2002 - Ronaldo (Brasil)
2003 - Zinedine Zidane (Perancis)
2004 - Ronaldinho (Brasil)
2005 - Ronaldinho (Brasil)
2006 - Fabio Cannavaro (Italia)
2007 - Kaka (Brasil)
2008 - Cristiano Ronaldo (Portugal)
2009 - Lionel Messi (Argentina)
2010 - Lionel Messi (Argentina)
2011 - Lionel Messi (Argentina)
( Translated from bola.kompas.com )